The combination of search engine optimization (SEO) and pay-per-click advertising (PPC) can create a powerful digital marketing strategy that can help businesses increase their online visibility, traffic, and conversions. By working together, SEO and PPC can complement each other's strengths and weaknesses. With SEO, businesses can establish long-term organic visibility and credibility, while PPC can provide immediate targeted traffic during the early stages of an SEO campaign.
In this article, you will learn about the importance of SEO and PPC working together and the fact that they can help businesses achieve maximum exposure on search engine results pages.
What is SEO?
The process of SEO is making changes to your website to improve its position in search engine results and increase both the volume and quality of traffic. Through a combination of on-page, off-page, and technical optimization techniques like keyword research, link building, backlinking, and website structure, SEO can improve the visibility and authority of your website.
What is PPC?
PPC is a type of online advertising in which advertisers are charged a fee each time one of their adverts is clicked. It entails search engines presenting your advertisement to visitors who enter specific terms into their search bar and producing qualified leads for your company. You can develop text, display, and video ads for this paid advertising model to run on websites, search engines, social media platforms, and other online channels. Some of the most popular PPC advertising platforms include Google Ads, Bing, Facebook (Meta), and LinkedIn.
Similarities Between SEO and PPC
While PPC and SEO differ from one another in several ways, they also have some clear similarities.
At first, both strategies work to increase website visitors and frequently hope to increase conversions. The objective is the same whether one accomplishes this through paid channels or through the arduous process of organically moving up the SERPs.
Second,

keyword-focused 

strategies 

like 

AdWords 

and 

SEO 

are 

both 

employed.

 While advertisers undertake keyword research to find lucrative phrases to bid on and unimportant ones to omit via negative keyword lists, SEOs also examine pertinent terms to understand how to improve titles, content, technological features, and other crucial on-site aspects.
The Importance of SEO and PPC Working Together
Increased SERP Coverage
To maximize SERP coverage and improve the site's exposure across different search engine results pages, SEO and PPC are used. By optimizing the website and its content, writing material with pertinent keywords, constructing backlinks from relevant websites, and utilizing structured data, you can increase SERP coverage.
Enhanced Online Visibility
Combining SEO and PPC increases search visibility and offers better online exposure. This will help build a strong brand presence in the marketplace in addition to increasing website traffic.
Marketers can increase their site's visibility on search engine results pages (SERPs) if sponsored advertising show up for queries that return local listings, and SEO teams can build on this by assisting in the ranking of content in the organic text results.
Brand Recognition
Customers' purchasing decisions can be significantly influenced by brand awareness. Customers are more inclined to prioritize a brand when making a purchase and to refer it to others when they are familiar with it. By utilizing tactics like link-building, leveraging long-tail keywords, and advertising on numerous platforms, SEO and PPC can be leveraged to increase brand exposure.
Performance of Search Terms
Through SEO and PPC advertising, search term performance analyzes a website's effectiveness in terms of traffic, leads, and sales. The effectiveness of a search term can be evaluated by looking at search volume, keyword positions, and conversion rates. Monitoring and analyzing a website's exposure and rating to find areas that can be improved is a good practice.
Remarketing Possibility
Remarketing keeps a firm fresh in customers' eyes by displaying PPC adverts to audiences who have already visited your website. You may improve your marketing's ROI and overall efficacy by integrating SEO and PPC tactics.
Boost Sales Immediately
PPC may quickly increase revenue, and SEO can ensure consumer loyalty and brand confidence. You may develop a comprehensive, efficient plan that increases sales, traffic, leads, and sales over time by combining SEO and PPC campaigns.
How is a combined SEO and PPC strategy practised?
Reporting
Cross-channel reporting is made possible for marketers by fusing Google Search Console and Google Ads. This will make it possible for reports to offer more specific information about how various search phrases are doing across both channels. It is simpler to identify areas where your advertising is succeeding and failing when using integrated reports. You can copy the wording from an effective PPC ad or campaign and use it in the meta titles or descriptions of your website. This will enable you to convert some of the traffic from bought keywords into organic traffic, saving you money while also raising your Google ranking.
Site Optimization
A fully combined strategy will aid in facilitating communication and data-sharing across teams by combining PPC and SEO search teams internally, as we do at The Marketing Practice. As a result, you should be able to optimize your website to raise brand awareness and boost user engagement. By ensuring sure your site operates smoothly and loads quickly, you can optimize it such that your material directly responds to users' most frequent questions and guarantees a positive user experience.
PPC Optimization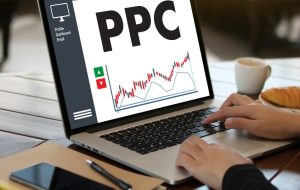 Based on user behaviour, PPC quality scores describe the quality of your advertisements. High-quality scores cause Google to lower your ad's cost per click. Combining strategies and dismantling segregated teams can be quite effective because PPC advertisers have the incentive to send people to SEO-optimized landing pages.
Conclusion
In conclusion, SEO and PPC are two complementary strategies that work together to help businesses achieve their marketing goals. By leveraging the strengths of both approaches, businesses can improve their online visibility, drive more targeted traffic to their website, and ultimately increase conversions and revenue. Hope this article helps you through the entire strategies and the importance of SEO and PPC working together.