If you are a business owner, owning any brand, it is not enough to just have a strong personal brand. You should also need to be active on social media. With so much competition out there, you need to make sure you're doing everything you can to stand out from the crowd. Building a personal brand on social media is one of the effective ways for the unique appearance for your brand. By following a few simple tips, you can easily create a social media presence that will help you build your personal brand and grow your business. In this blog we'll share 8 tips for building your personal brand on social media. By following these tips, you'll be well on your way to becoming a well-known brand on social media
Steps To Build your Personal Brand on social media
1. Define Your Brand.
Social media is one among a powerful tool that can be used to build your personal brand. There are so many platforms and voices, it can be difficult to know where to start.
Here are some tips to help you get started on building your personal brand on social media:
Define Your Brand. Your Brand. What are your values and goals? What kind of legacy would you like create and be remembered for?
Do Your Research. Use social media to research your competition and learn from their example.
Create Useful and Engaging Content. Provide value to your audience by creating content that is interesting and useful to them.
Be Consistent. Post regularly and be consistent in the message you are trying to communicate.
Engage With Your Audience. It is important to respond to comments and questions promptly. Doing so can help maintain a positive relationship with your followers and customers. Ensuring that inquiries are answered quickly helps to create an atmosphere of professionalism and reliability.
By following these tips, you will be on your way to building a strong personal brand on social media!
2. Do Your Research
Researching your competition and understanding the latest trends in your industry is one of the most important steps in building your personal brand. It helps you create content that resonates with your target audience and is attractive to potential employers.
Start by researching the competition – what are they doing to capture your industry's attention? With this knowledge, you can start finding out what works and what doesn't. By studying your competition, you'll learn what strategies they use, the content they post, and the topics they cover.
Learn more about what's trending in your industry. What are people talking about, and what topics do they find interesting? This information can help you create content that's relevant and timely.
By understanding the current landscape, you'll be able to develop and refine your own personal brand on social media, one that stands out from the competition and appeals to potential employers.
3. Develop Your Content Strategy
Developing an effective content strategy is key to ensuring that your personal brand stands out. This means creating content that is engaging and visually stimulating. You also want to make sure that the content resonates with your target audience and provides value.
Start by defining your objectives for social media and how you plan to achieve them. As you create content, think about how it will help you reach your goals. Also, determine the type of content that you plan to focus on – does it involve written content, visual content (like videos and photos) or a combination?
On a practical level, it helps to plan ahead by creating a content calendar. This helps you stay organized and make sure that you're creating and sharing content regularly. Keeping track of content also helps you stay up-to-date with the latest news and trends.
Creating valuable content that resonates with your target audience is essential to establishing yourself as an industry thought leader. Prospective employers and brand partners will take note and view you as a professional that they can depend on. Invest in the content you create and you will be one step closer to creating the personal brand you desire.
4. Consistency is Key
Consistency is key when building a personal brand. If a potential employer or brand partner visits your social media accounts and they all look different, they may think you lack commitment or consistency. This can hurt your credibility and tarnish the brand you are working so hard to build.
Make sure that your accounts are unified, with a uniform profile picture, bio, and content types across accounts.  If you are creating images or visuals of any kind, use a defined colour scheme and font. If you are creating video content, have a consistent background or backdrop. This small step will make a huge difference in the overall value of your personal brand.
Consistency is also key in terms of posting. Do your best to post on your accounts regularly. While there is no golden rule for this, try to post at least a few times a week to keep your accounts active. Not only does this increase user engagement on your account, it also builds your reputation as someone who is reliable and fruitful.
5. Monitor, Engage, and Respond
The fifth important step to building your personal brand on social media is to continually monitor, engage, and respond. Be vigilant by monitoring your accounts daily to track any comments and direct messages sent by users. This is your chance to respond and interact with your target audience, which should be done as quickly as possible. After all, engagement is one of the major reasons why people turn to social media to begin with.
Doing this often and in a timely manner is a great way to build a following and boost your online credibility. When engaging and responding to other users, make sure to stay positive and professional. You want to maintain your reputation as someone that is reliable and trustworthy.
Consider creating polls and surveys to gain insights about what prospects, customers and followers want and like. This feedback is critical for building your personal brand and increasing positive engagement.
Monitoring, engaging and responding is key for managing a successful social media presence. Do this and your personal brand will be well on its way.
6. Grow Your Network
The sixth step for building your personal brand on social media is to start growing your increased reach to followers and network. You can use a mix of methods from generating referrals from friends to paid social media ads.
Referrals are an invaluable tool for growing your network as it allows your current contacts to reach out to their own contacts, yet is still highly trusted. You can incentivize these referrals with discounts as well.
So, maintain a presence in niche communities and forums. A great way to get more attention is to create posts that respond to topics or questions brought up by the community, giving you more visibility and credibility.
Growing your network is essential if you want your personal brand to become more noticeable on social media. With the right strategies and techniques, you can build a strong presence and represent your brand effectively.
7. Have a Call to Action
Having a call to action is one among the important step to building your personal brand on social media. After creating content, engaging with your audience, and growing your network, it's time to ask your audience to act.
The right call to action depends on your goals for the post. You can use calls to action to invite people to like or comment on your post, visit your website, join a mailing list, sign up for an event, purchase a product or service, and more.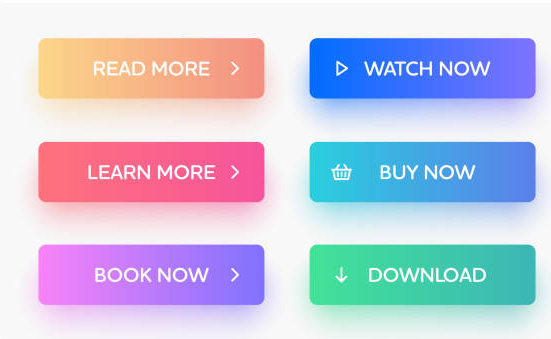 A good call to action should be direct, concise, and inviting. It should give an incentive for a person to take the action you want them to take. An emotional connection should be established with your audience through storytelling, emotional phrases, and other persuasive tactics.
Creating and implementing an effective call to action shouldn't be overlooked. It is a key step to building your personal brand on social media.
8. Measure Your Progress
Measuring your progress is the final step in building your personal brand on social media and an important step to assess whether your efforts are effective. This will also help you stay on track and make any necessary adjustments.
You should track the performance of your posts, including the number of likes, comments, and shares.
By tracking your analytics, you will be able to determine which content is resonating with your audience and which content is not. This will also provide insights that can help you adjust your strategy and optimize your efforts.
Tracking your progress will enable you to measure your success and make any necessary adjustments to ensure your personal brand is heading in the right direction.