When Google Search first began, it was all about those ten blue links, which were really straightforward and simple to optimize for. Then a completely new user interface evolved. Rich snippets are a sort of search result representation that Google has developed to accommodate the ever-growing variety of search results. Being ranked for ten blue links is no longer sufficient.
What essentially are rich snippets, why are they crucial for SEO, and how can you prepare for them? The various types of rich snippets and how to leverage structured data to inform Google when your page would be the ideal candidate for a rich snippet are addressed in this article.
What are Rich Snippets?
Rich snippets are Google Search results that have been improved with extra information or features. These detailed results give users more visual interest, information, and value. Your overall organic CTR (click-through rates) can be raised by using rich snippets as a target in your SEO approach.
It is also defined as the search results with the additional data displayed. This additional data is engaged to form the structured data found in the HTML pages.
How do Rich Snippets Improve SEO?
Ranking well in search results is extremely good, but the information in the snippet is ultimately what encourages people to click through. Rich snippets can make your web pages look more interesting in the search results.
Due to the fact that it makes the most effective use of the product schema markup, the first sample is likely the most attractive. By having the most ratings and showing the pricing, it builds trust and tempts users to click.
They're providing you more room to draw clicks with relevant info. For instance, I can see more individuals choosing to click on a product result that comes in second but is less expensive than the first.
Let's be clear about this, though: Rich snippets are not a ranking element, despite the fact that having visually appealing snippets may increase clicks.
How to Optimize Rich Snippets?
Structured Data, which is present for some types of content, is used to produce rich snippets. The data is formatted and organized in a way that makes it easy for Google to comprehend and use for SERPs and other purposes.
Now, you primarily mean the schema.org vocabulary used to mark up your content when you refer to structured data in SEO. The markup may then be employed by Google to improve your search results.
Here are four fundamental steps that will help you maximize the use of rich snippets:
Choose the right Rich Snippets
First of all, the content may already be rather well summarized in conventional search result snippets. For instance, there isn't anything that can provide value for the user to the majority of our content.
What else, for instance, would you require for a blog post like this in addition to the title, description, and URL?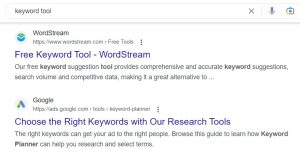 Google provides complete documentation on how to obtain rich snippets. That covers the categories of content that are eligible for search results upgrades.
Some of the common cases for rich snippets are Product type markup, Reviews markup, and Software markup.
Using FAQ-rich snippets is a well-liked current SEO strategy to increase SERP real estate. It can be used on any page that has a FAQ section, even if it is listed under the Product type.
Implement Structured Data
Independent of how your website is constructed, creating and deploying the markup is simple. The easiest way to insert the code into your website's head> section is going to be addressed initially. Use any of the various schema markup generators available for this.
To implement this code, you may alternatively utilize Google Tag Manager. Just remember to only add schema to user-visible content and to follow Google's rules for the chosen schema type.
WordPress plugins will take care of your needs. Yoast SEO, Rank Math, and other multi-purpose SEO plugins like these allow structured data, and there are even plugins designed specifically for implementing schema.
Validate the Markup
The markup development method is already quite effective when using markup generators and plugins. Nonetheless, using Google's Rich Results Testing Tool is a worthwhile investment. You will know right away if the code or page qualifies for rich results.
If the markup is already in use, you can also use a URL input. That is useful for arbitrary checks but ineffective for monitoring the entire website.
Monitor Marked-up Pages
Google is assertive even in this domain. Google Search Console has all the information you require in this case. Your site performance reports can be categorized depending on the richness of the results.
When you click on a rich snippet enhancement, a report displaying valid, invalid, and warning URLs is displayed.
You shouldn't have any issues if you've already validated the markup. You don't have to set up anything, which is a nice thing. After you implemented the rich results markup and Google search crawlers crawled those pages, it will show up in GSC.
Conclusion
Rich snippets are a remarkable way to attract more attention and clicks, but you should take into consideration that the structured data that powers them is only a tiny portion of the overall picture.
The Knowledge Graph is developed by Google with the aid of structured data. This aids Google in providing more relevant search results and feeds other SERP elements like Knowledge Panels. Hope this article helps you how to optimize rich snippets.