For website owners and developers, it is important to audit and track website performance in order to make improvements that will boost the website's visibility and rankings in search engine results. Fortunately, there are tools available that can monitor, diagnose and report website issues that impact SEO, such as Ahrefs Site Audit.As the internet continues to grow, the importance of having a website that is easy to navigate, informative, and engaging becomes increasingly essential. Websites are the backbone of digital marketing, and the success of any online business depends on the quality of their website. It is essential to ensure that your website is functioning optimally to achieve high traffic and increased visibility in search engines. This is where Ahrefs Site Audit comes in. In this article, we'll provide an overview of the Ahrefs Site Audit tool and a step-by-step guide on how to use it to audit a website.
What is Website auditing?
Auditing your website is an important part of website maintenance. It is a way to check the health of your website and make sure it is running smoothly. There are many different things you can check for when you audit your website. In this article, we will go over how to use ahrefs to audit your website.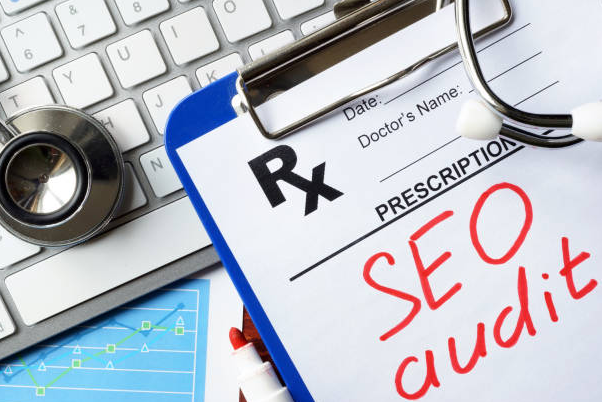 When auditing a website, the first step is to identify which tools will be the most effective for the specific project. There are a number of website auditing tools available, but ahrefs site audit is a tool that is specifically designed for auditing websites. This tool is incredibly user-friendly and provides a comprehensive report of any issues that are found on the website.
What is ahrefs?
Ahrefs is a website audit tool. It is a software that you can use to check different aspects of your website. It can help you find broken links, check your website's speed, and much more.Ahrefs is a software company that provides tools for search engine optimization (SEO) and marketing. Ahrefs tool have other efficient products include a site explorer, link building tools, keyword research tools, and a content explorer.
Ahrefs' products are used by SEO professionals, online marketers, and website owners. The company has blogged about a number of topics related to SEO, including link building, content marketing, and keyword research.
What is a website audit?
A website audit is a comprehensive analysis of your site that looks at a variety of factors, including technical issues, on-page optimization, off-page optimization, and more. It's an essential part of any SEO campaign because it provides insights into what needs to be fixed or improved in order to improve your site's ranking in search engines.
There are a number of different tools that you can use to conduct a website audit, but one of the most popular and effective is ahrefs. Ahrefs is a powerful tool that can help you with everything from keyword research to competitor analysis to backlink analysis.
How to use ahrefs to audit your website ?
Ahrefs is a  SEO tool that helps businesses to audit their websites and improve their search engine rankings. In this blog post, we will explore the steps involved in auditing a website using Ahrefs Site Audit.
Step 1: Log in to your Ahrefs Account
The first step is to log in to your Ahrefs account. If you don't have an account, you can create one by signing up for a free trial. Once you log in, enter your website's URL in the search bar at the top of the screen.
Step 2: Navigate to Site Audit
After entering your website's URL, navigate to the Site Audit feature on the left-hand side of the dashboard. Click on "Site Audit," and Ahrefs will prompt you to create a new project.
Step 3: Create a New Project
When creating a new project, Ahrefs will ask you to provide the following details:
Project Name: Give your project a name that is easy to remember and relevant to the website you're auditing.
Starting URL: This is the URL that Ahrefs will start crawling your website from. It's usually your homepage, but you can choose a different page if you wish.
Crawl Scope: This allows you to specify the scope of the audit. You can choose to audit your entire website, specific subdomains or directories, or specific URLs.
Advanced Options: This section allows you to specify any additional options that you want to include in the audit.
Once you've entered all the necessary details, click on "Start Site Audit." Ahrefs will then start crawling your website and analyzing the data.
Step 4: Analyze the Audit Results
Once the audit is complete, Ahrefs will generate a report outlining the issues it found on your website. The report will be organized into different sections, each highlighting specific issues that need to be addressed.
Here are some of the most common issues that Ahrefs Site Audit may identify
Broken Links: Ahrefs will flag any broken links on your website, which are links that lead to a page that no longer exists or returns a 404 error. Broken links can negatively impact user experience and hurt your search engine rankings.
Duplicate Content: Ahrefs will identify any duplicate content on your website, which is content that appears on multiple pages of your site. Duplicate content can confuse search engines and dilute the value of your content.
Missing Title Tags and Meta Descriptions: Ahrefs will highlight any pages on your website that are missing title tags or meta descriptions. Title tags and meta descriptions are essential elements of on-page SEO, and their absence can hurt your search engine rankings.
Slow Loading Pages: Ahrefs will flag any pages on your website that take too long to load. Slow-loading pages can hurt your user experience and search engine rankings.
Mobile Responsiveness: Ahrefs will analyze your website's mobile responsiveness, which is the ability of your website to adapt to different screen sizes. With mobile traffic making up a significant portion of web traffic, mobile responsiveness is essential for a good user experience.
Final Words:
Ahrefs Site Audit helps you to identify and fix issues on your website, which can lead to better search engine rankings, increased traffic, and improved user experience. The steps involved in auditing a website using Ahrefs Site Audit are relatively straightforward and can be completed in a few simple steps
By analyzing the audit results and fixing any issues identified, you can ensure that your website is functioning optimally, and users can easily navigate it. Ahrefs Site Audit can help you identify broken links, duplicate content, missing title tags and meta descriptions, slow-loading pages, and mobile responsiveness issues, among others.